Upcoming Events Below
2 days away
2:00PM - 5:00PM Sat 4 Feb 2023, Eastern timezone

Join fellow Big Ten alumni and friends for "Fowling Frenzy" where bowling and football are combined. The event will be held at the Fowling Warehouse Atlanta at 1356 English Street NW, Atlanta. You will be able to watch the game against Iowa as well.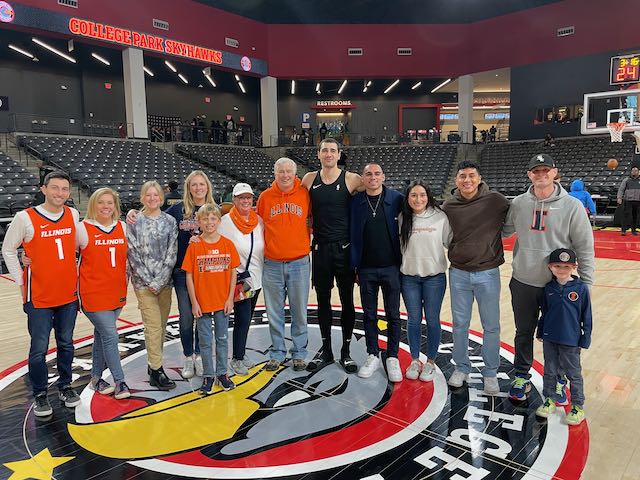 A dozen ILLINI and future ILLINI met with Giorgi after the Skyhawks game. He chatted with us a few minutes and then we took group and individual pictures. Great to have Giorgi playing here in Atlanta.
---
Latest Tweets